OUR WORLD REVOLVES AROUND YOU
Gears & Sprockets
Geared for industry
Titanus Slew Rings (TSR) has been manufacturing gears and geared components for 50 years. Our manufacturing facilities offer cutting, induction hardening and grinding services to the market. We provide both external and internal gear cutting capability for pinions, main gears, and girth gears.
We can process external gears up to 7.1 m and internal gears up to 5 m in diameter. Our three Deckel Maho 5-axis milling machines allow us to mill complex gear geometries up to a diameter of 3400 mm and to a maximum length of 3400 mm. We offer high rates of production, accuracy, and repeatability, for pinions, sector gears and girth gears.
SPUR & HELICAL GEARS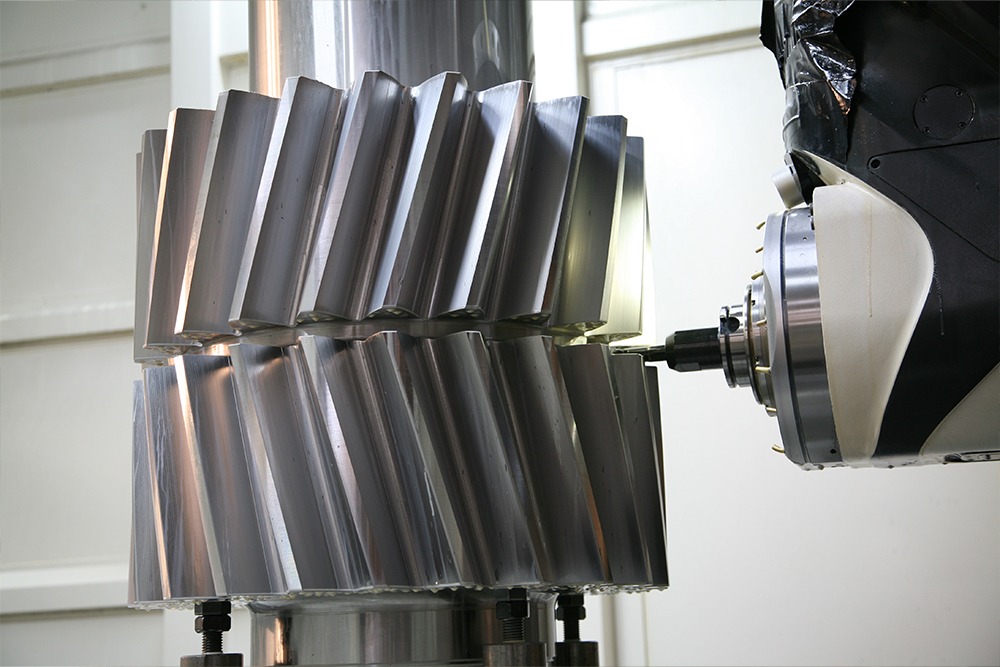 Integral pinion diameters up to 800 mm diameter x 3800 mm long shafts can be machined. Titanus produces single helical, and spur gears up to 7.1 m in diameter and up to 1500 mm in face width and double helix gears up to 3.4 m in diameter up to 2000 mm face width. Titanus has the capability to induction harden spur, helical, double helical and bevel gears with a maximum turntable capacity of 16 tons.
STRAIGHT & SPIRAL BEVEL GEARS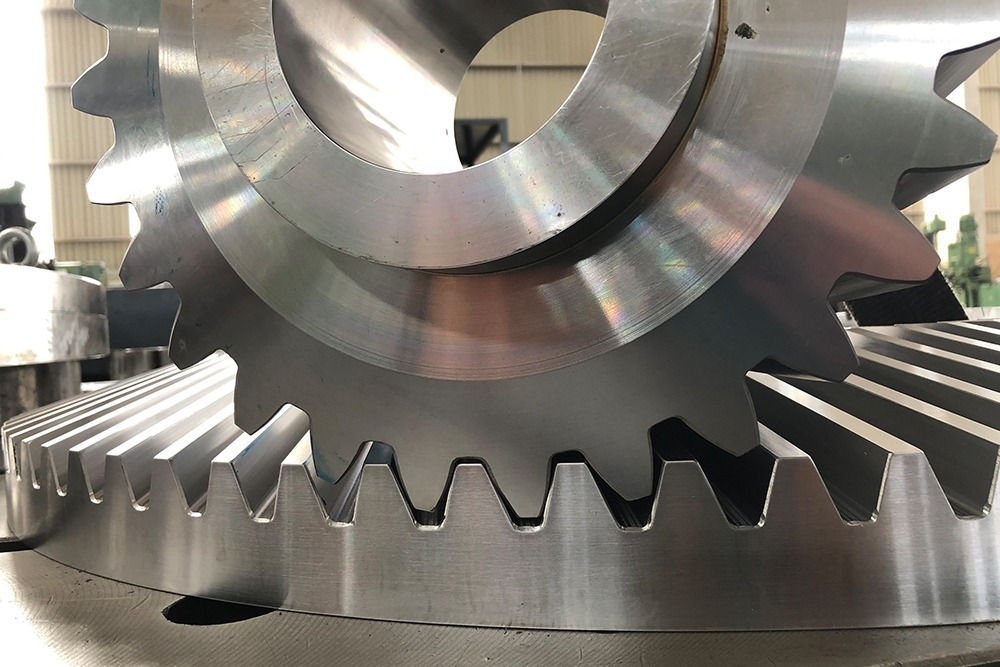 Accuracy and precision are essential for quiet running and reduced wear. The largest bevel gear produced by TSR was for a crusher at 1.3 m in diameter with a blank face width of 500mm. We can process bevel gears up to 2,0 m in diameter. Large bevel gears are used in the main drive train for large crushers and are supplied by TSR to OEM's.
WORM GEARS
TSR's 5-axis CNC manufacturing capability allows us to produce worm gears to various gear standards and up to 3.4 m in diameter from a variety of materials.
RACK & SECTOR GEARS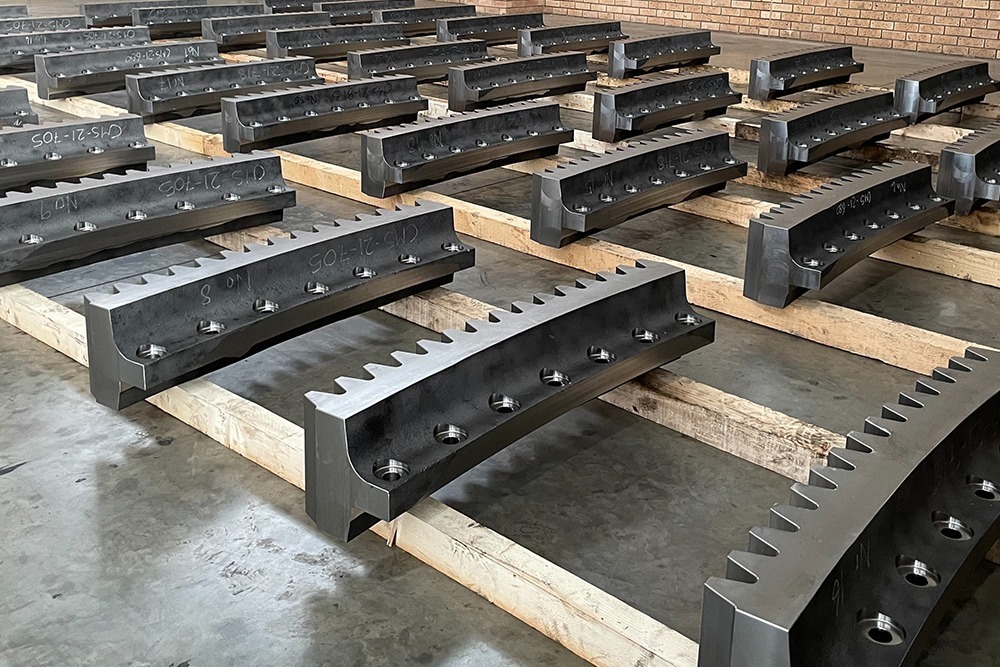 Gears are supplied in high strength steels machined in transportable modules. We can produce components up to a maximum length of 3.4 m and can machine mating faces, location holes, and fixing spigots in a single setup. TSR has supplied rack modules machined from EN 24 with a hardness HB 350-380. The largest sector gear supplied by TSR were 1200 long x 300 high by 300 face width with a Module 30 tooth, at a hardness of HB 380.
GIRTH GEARS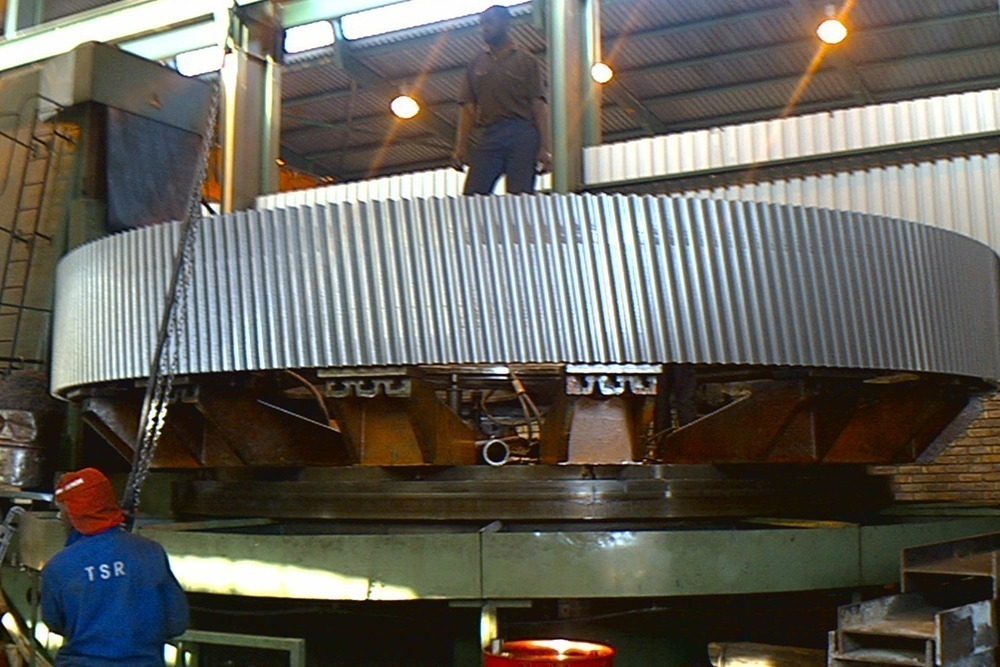 Girth Gears typically drive mills, scrubbers and kilns. Girth gears are critical applications with large tooth modules and wide face widths for high power transmission. Girth gears are usually supplied as full rings or in halves, for ease of transport and on-site installation. TSR has the capacity to supply girth gears up to 7.1 m in diameter and weighing up to 50 tons.
SPROCKETS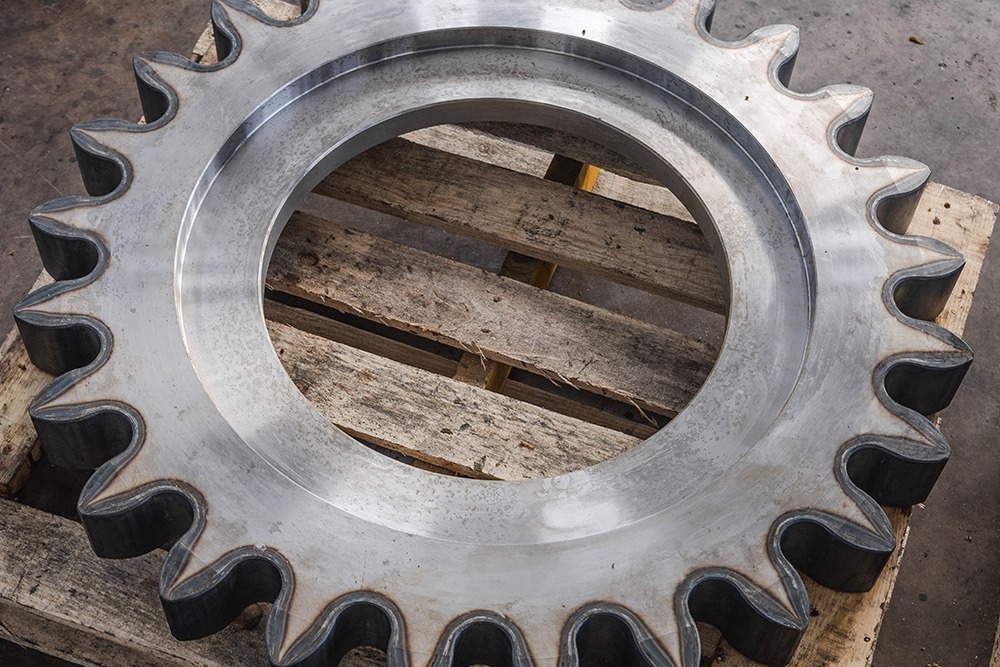 Sprockets are used as drives and idlers on large chain drive units such bagasse handling systems at sugar mills and for heavy coarse product at metals processors. TSR has supplied large sprockets up to 4.5 m in diameter, split for manufacture. One piece manufacture is limited to 3.4 m in diameter. Simplex and Duplex hubs have been manufactured. Induction hardening over the load surfaces is common after manufacture.
SPECIALTY GEARS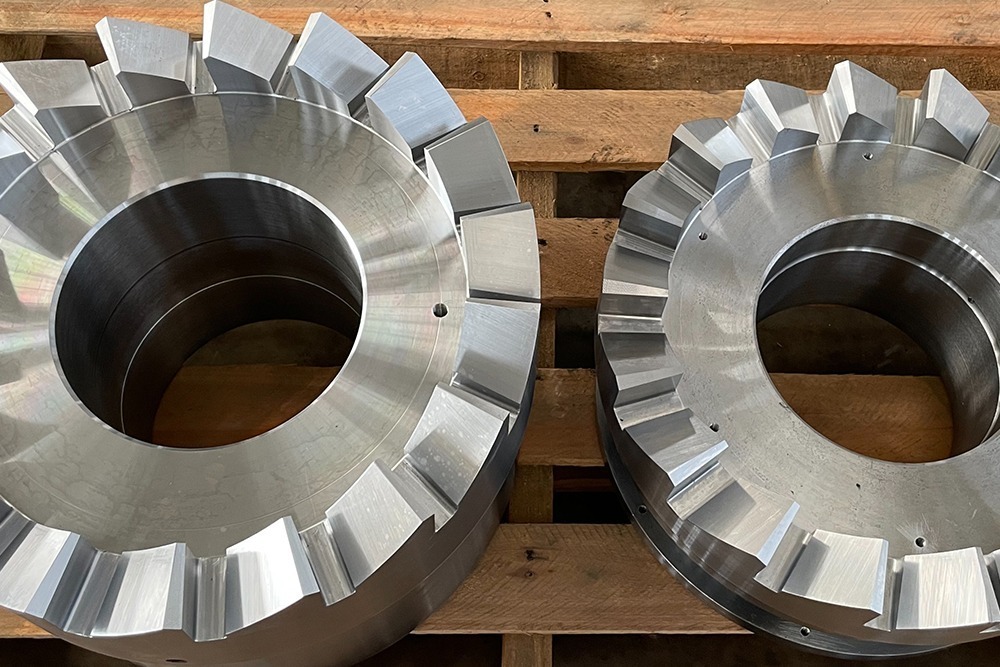 TSR has the capacity to process specialty gears for OEM's and rebuilders and can provide induction hardening as required. Typical examples include; clutches for mine winders, high torque couplings and life extension of mill gears by tooth refurbishment.