OUR WORLD REVOLVES AROUND YOU
Milestones
A Legacy of Innovation and Sustainability
Since its establishment in 1975 as a family-owned general engineering concern, Titanus Slew Rings (TSR) has consistently evolved its products and manufacturing capabilities, positioning itself as a leader in slew ring production in the southern hemisphere.
Today, with a 50-year legacy, we invite you to explore our remarkable journey, highlighting our state-of-the-art production facilities equipped with advanced CNC capabilities and supported by a team of highly skilled operators and engineers.
1975
In 1975, Renato Casagrande embarks on a journey to South Africa, driven by a dream to explore untapped possibilities.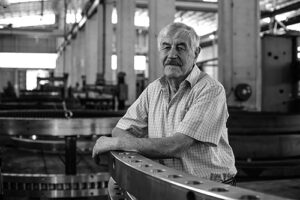 1976
Titanus Engineering starts operations as a versatile machining workshop, initially equipped with a milling machine.
1980
In just four years, Titanus makes the strategic move to Edenvale, in response to increased specialised machining.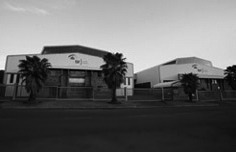 1983
Continued growth prompts the acquisition of neighbouring premises, followed by the construction of a workshop extension.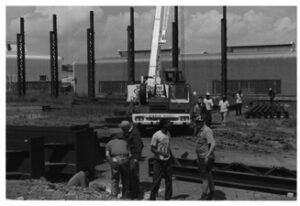 1983
Titanus completes its first mobile crane slew ring repair. 1983 – 1985
Titanus successfully establishes in-house slew bearing manufacturing capabilities.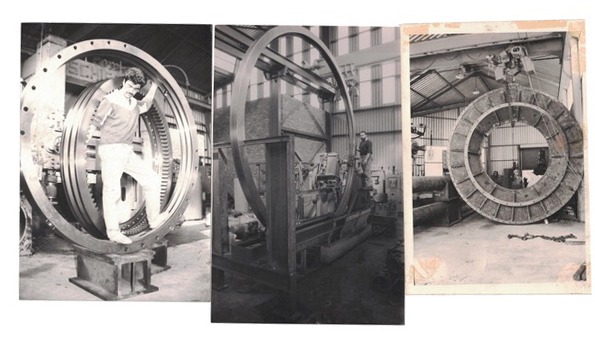 1985
Titanus installs the IH EMA medium frequency machine with a power rating of 320 kW and a frequency of 10 kHz, becoming the first company to do so.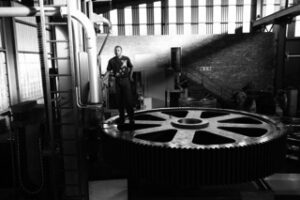 1985
Titanus' strategy pivots to focus on specialized manufacturing and refurbishment of slew bearings, establishing itself as a prominent player in the Southern Hemisphere. It rebrands from Titanus Engineering to Titanus Slew Rings (TSR).
1990
TSR expands to new 1500 m2 premises at Meadowvale, Johannesburg.
1992
TSR acquires the Modul Gear Hobbing machine, increasing processing capacity to 7.1m x 1.5m x 50 tons, establishing TSR as a leading gear production facility.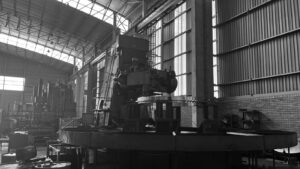 1994
TSR starts its journey to CNC technology and introduces its first CNC Hartford machining centre, boasting dimensions of 3.2m x 2.5m x 1.2m and a capacity of 8 tons. This shift towards automation significantly reduces delivery time and enhances precision, repeatability, and overall product quality.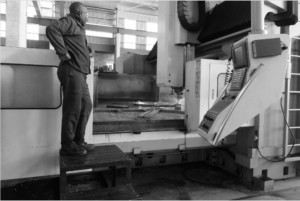 1996
In response to a surging workload, Titanus expands operations in Meadowdale increasing to 4500 m², while also enhancing handling facilities, enabling the company to effectively meet the growing production demands.
1998
The supply of a large slew bearing for a continuous slab caster, features a groundbreaking triple row roller bearing with a diameter of 5.5m. This is the largest 3-piece triple row roller bearing ever manufactured in South Africa.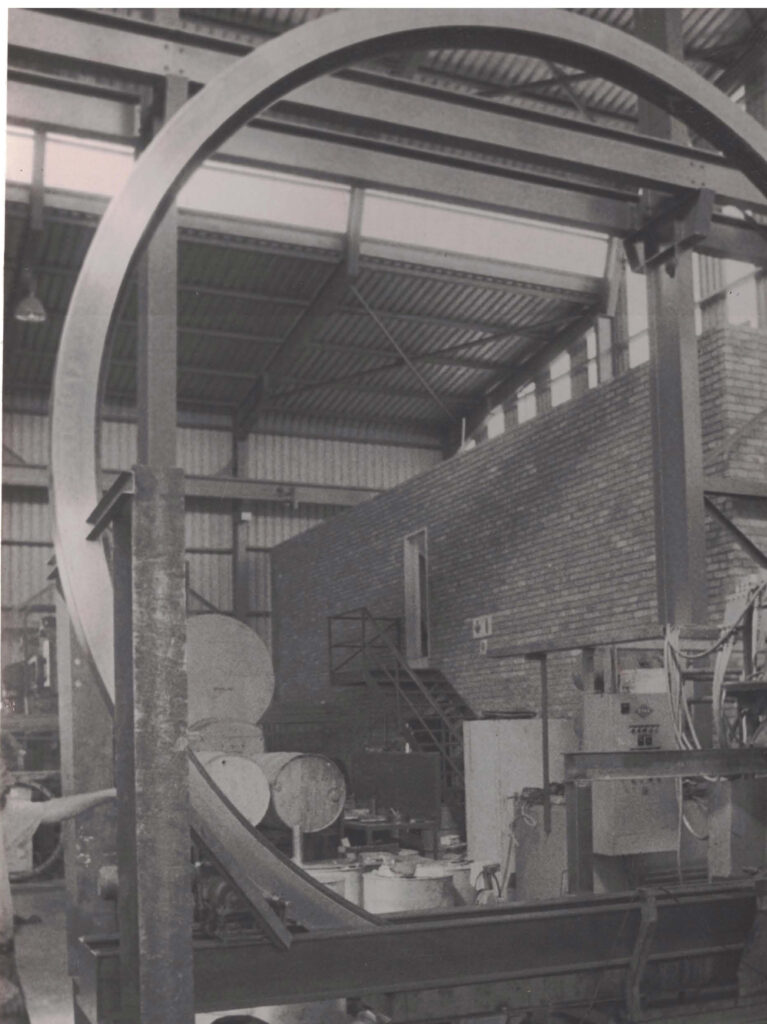 1998
A significant move into the supply of complex bearings, TSR secures a subsequent order of a triple row roller bearing for a Transfer Ladle Car a with a diameter of 4.5m.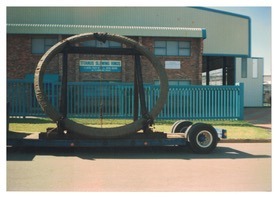 2010
TSR makes a strategic move purchasing a 30,000 m2 plot of land in Elandsfontein Industrial Area. Titanus undertakes the design and construction of a bespoke, tailor-built facility to meet the requirements of ring gear production, on a 27,000 m2 site, including 12,000 m2 of factory space, 1,200 m2 of office space, and space for further expansion and development.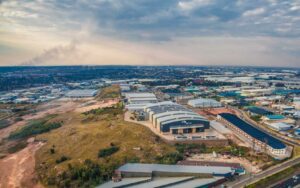 2012
TSR is selected against a field of global competitors for the supply of slewing rings for the MeerkatSKA (square kilometre array), installed in the optically clear semi-desert of the Northern Cape.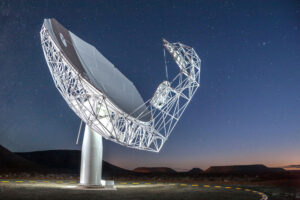 2014
TSR's new facility has eight overhead cranes with a maximum lifting capacity of 50 tons and a height under hook of 12.5 meters. It is 100% off the grid with a renewable 300 kWh solar PV installation and a 550 kVA diesel generator.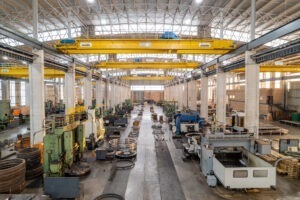 2017
TSR furthers its vision for a semi-automated production capability for gears and complex machining with the installation of the new DMG Mori DMU 210 simultaneous 5-axis control milling machine. The versatility of the DMU 210 allows processing in three-dimensional space and allows TSR to offer manufacture of sector, rack and large bevel gears and impellers up to 2.1 m in diameter.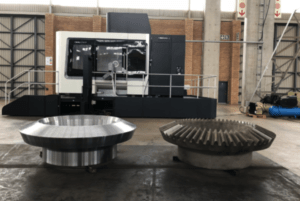 2019
Building on the success of the DMU 210, TSR installs the DMG Mori DMF 360 5-axis milling machine, allowing the manufacture of 5 m long shafts including the milling of large integral pinions up to 1.0 m in diameter.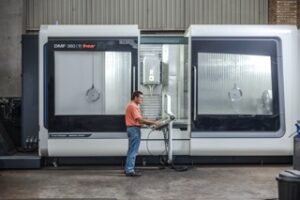 2022
DMG Mori installs the DMU 340 at Titanus, giving TSR the largest simultaneous 5-axis milling capability in the Southern hemisphere and the ability to handle 3.4 m diameter x 2.0 m high x 12-ton work pieces.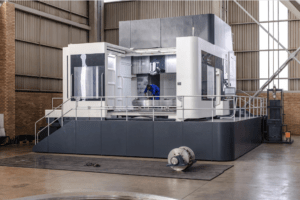 2023
TSR embarks on high production rates of large and complex gears, racks and sector gears in its new DMU 340.